| | |
| --- | --- |
| 18 May 2017 | In This Issue |
| News From ISTAT | |
| ISTAT Calendar | |
| Member Updates | |
| Foundation Happenings | |
| Jetrader Magazine | |
| Industry News | |

ISTAT Calendar
ISTAT EMEA
24-26 September 2017
Edinburgh International Conference Centre
Edinburgh, Scotland
Registration opens this summer
13 November 2017
15-16 November
Hilton, Bogotá
Bogotá, Colombia
ISTAT Holiday Receptions
6 December 2017
Dublin, London, Los Angeles, Miami, New York, Tokyo
2018
ISTAT Americas
4-6 March 2018
San Diego Marriott Marquis & Marina
San Diego, CA
ISTAT Asia
8-10 May 2018
The Ritz-Carlton Millenia, Singapore
Back to Top

Member Updates
ISTAT is pleased to announce these new and returning members.
Congratulations to these ISTAT members on their new positions.
Back to Top
Advising lessors, operators, OEMs, financiers & investors


Delivering a comprehensive mix of intelligence gathering, analysis, proprietary data, technical expertise & decades of aviation experience


Enhancing decision making across the aviation spectrum


http://www.iba.aero
Advertisement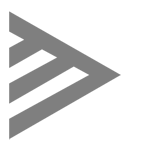 Foundation Happenings
Check out this month's #ISTATGivesBack with Yreka Flores, featuring Humanitarian Committee Chairman Julian Balaam: www.istat.org/istatgivesback. See how ISTAT and the Foundation have positively impacted humanitarian causes around the world.
The Foundation supports charitable organizations that provide air transportation for humanitarian causes. The committee is now accepting proposals for 2017 Humanitarian Grants. For information on how to submit a proposal, please visit:
www.istat.org/humanitarian
.
The Foundation granted $25,000 USD to a UK-based charity, Mission Aviation Fellowship, to aid in their famine relief efforts in South Sudan. To learn more about their organization, please visit their website at www.maf.org.
Back to Top
As engine experts and world leader in independent engine services, we focus on maximizing your earnings and optimizing costs during the lifecycle of the engine and beyond. With decades of experience we offer tailored solutions emcompassing innovative MRO services, integrated leasing and best-of-breed asset management. There is always a better solution for your engines. MTU has it.
www.mtu.de/maintenance
Advertisement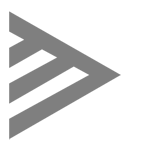 Jetrader Magazine
This is the second article in the ISTAT appraisers' education project focused on the concept of value, prices, economic inputs, unit costs, aircraft performance and the impact of technological changes on value. These are some of the many aspects and factors appraisers consider when developing opinions of value.
Jetrader
, ISTAT's official magazine, is circulated to ISTAT members on a quarterly basis. Each issue of
Jetrader
highlights industry news and case studies and contains feature articles and member spotlights.
We are now accepting article submissions for the autumn 2017 issue. If you are interested in sharing your expertise and contributing to the content of
Jetrader
, please contact ISTAT at
istat@istat.org
.
Back to Top
| | |
| --- | --- |
| International Society of Transport Aircraft Trading | www.istat.org |
We would appreciate your comments or suggestions.
Your email will be kept private and confidential.