ISTAT UPdate
| | |
| --- | --- |
| 21 December 2017 | In This Issue |
| News From ISTAT | |
| ISTAT Calendar | |
| Member Updates | |
| Foundation Happenings | |
| ISTAT Appraisers' Program | |
| Jetrader Magazine | |
| Industry News | |
Advising lessors, operators, OEMs, financiers & investors
Delivering a comprehensive mix of intelligence gathering, analysis, proprietary data, technical expertise & decades of aviation experience
Enhancing decision making across the aviation spectrum
http://www.iba.aero
Advertisement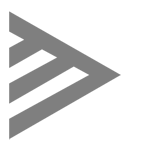 As engine experts and world leader in independent engine services, we focus on maximizing your earnings and optimizing costs during the lifecycle of the engine and beyond. With decades of experience we offer tailored solutions emcompassing innovative MRO services, integrated leasing and best-of-breed asset management. There is always a better solution for your engines. MTU has it.
www.mtu.de/maintenance
Advertisement
| | |
| --- | --- |
| International Society of Transport Aircraft Trading | www.istat.org |
We would appreciate your comments or suggestions.
Your email will be kept private and confidential.